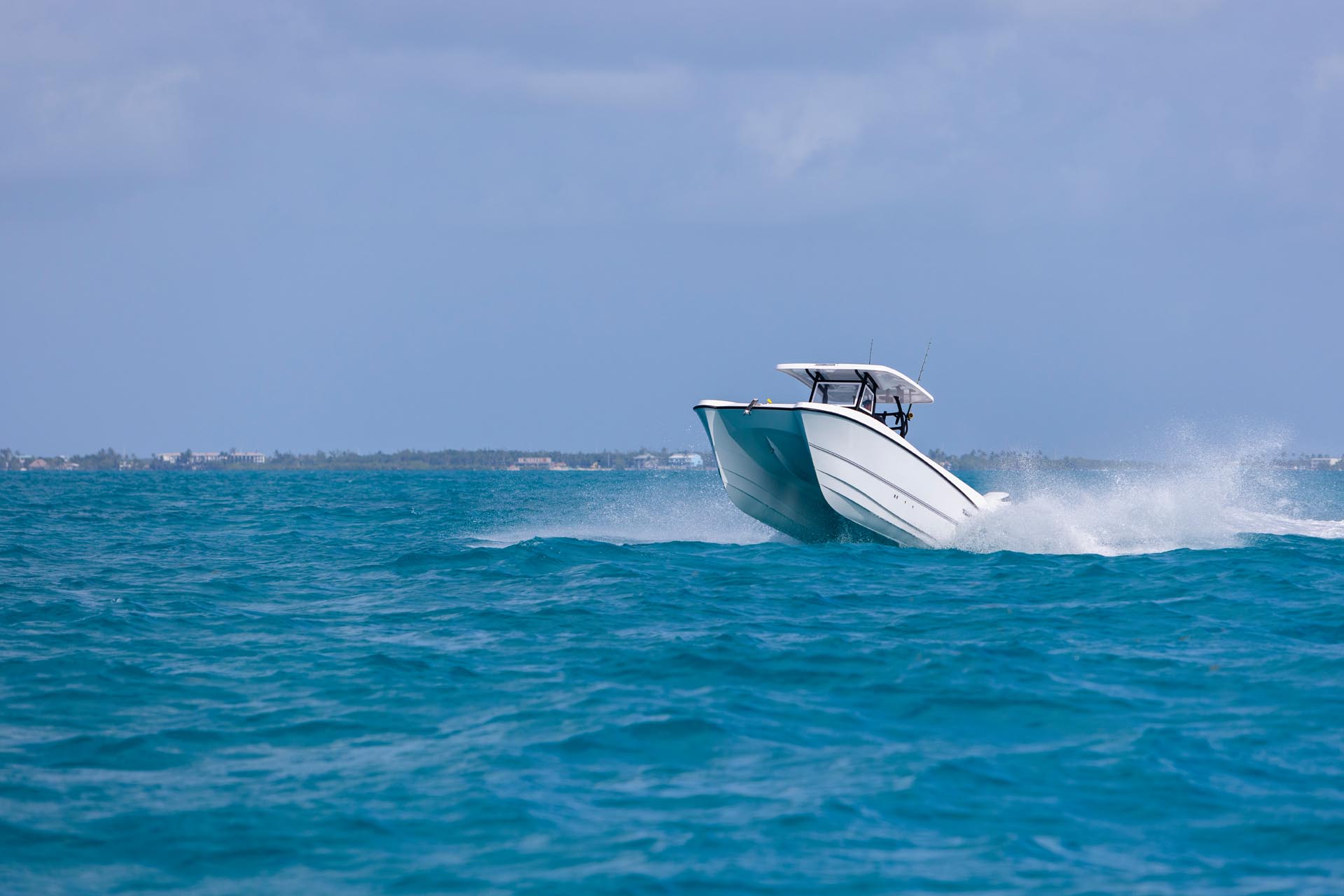 CATAMARAN BOAT ADVANTAGES
Catamaran twin hull shapes, specifically Twin Vee boats, are designed to exploit the phenomenon of kinetic fluid induction to produce what we believe to be the driest and smoothest ride of any boat in their class.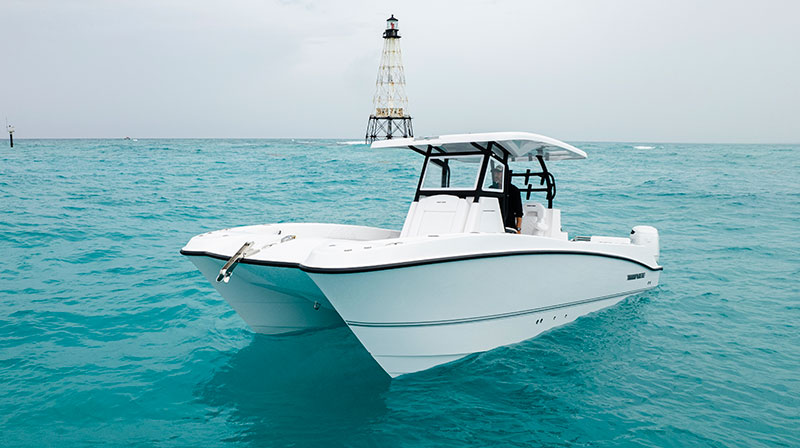 As a Twin Vee moves through the water, the boat hull has lifting strakes on each hull's sides. Lifting strakes produce lift at the bow of the boat by displacing water, allowing the boat to, in essence, glide above the water rather than lumber through it. Many lifting strake designs use negative angles, which can generate lift. Twin Vee's lifting strakes work to not only create lift but also to make the ride smoother. A catamaran boat's forward motion lifts water toward the top of the tunnel while pushing the water inward to form two counter-flowing vortexes. As these vortexes are formed, the unique Twin Vee hull design aerates them with small air bubbles, which are then compressed at an increasing rate as the vortexes move down the tunnel.
It is the kinetic energy stored in these compressed air bubbles that creates a smooth and stable ride. As speed increases, the kinetic energy increases at a non-linear rate as more and more air is inducted into the increasingly faster-flowing vortexes. The Twin Vee hulls' trailing surfaces are specifically designed to facilitate propulsion efficiency by discharging the kinetic energy and air bubbles from the counter-flowing vortexes upon exiting astern, thus providing the propellers with a steady flow of super clean and highly-ordered water.
This fact, combined with a catamaran's soft ride, results in Twin Vee's renowned efficiency and smooth, seaworthy safety. At speed, the Twin Vee's displacement hull slices through the water, traveling by the sea's shape rather than flying over them and experiencing reentry shock. This results in a stable and smooth ride.

The following are some benefits of the catamaran, or Twin Vee hull shape: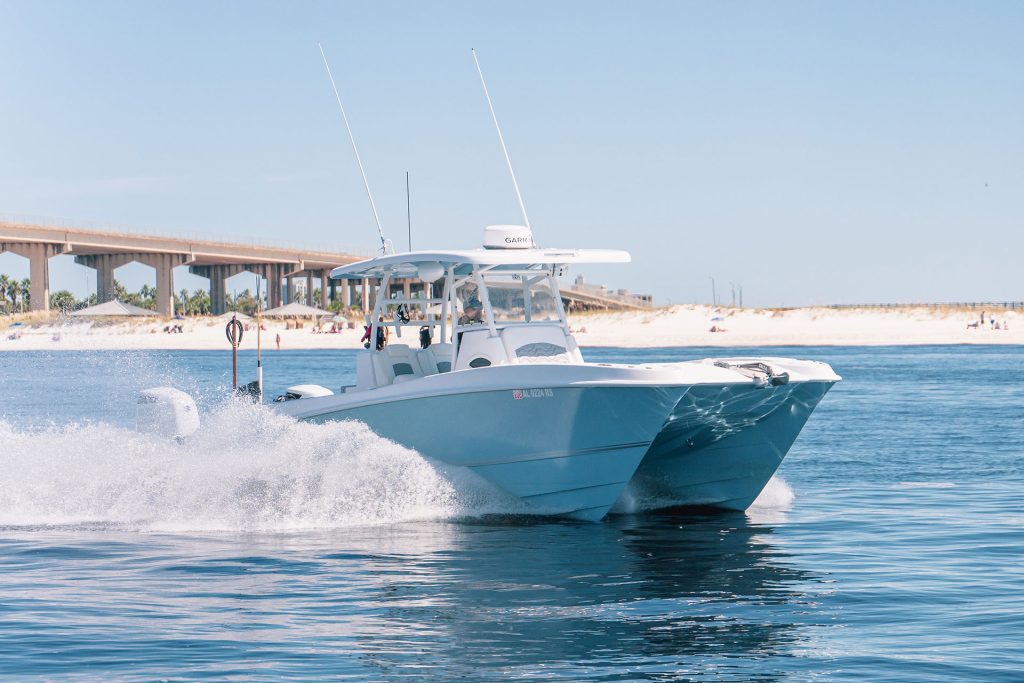 Wider Footprint
Better for rolling seas. Catamaran buoyancy is on the boat's outer edges, therefore, providing superior stability.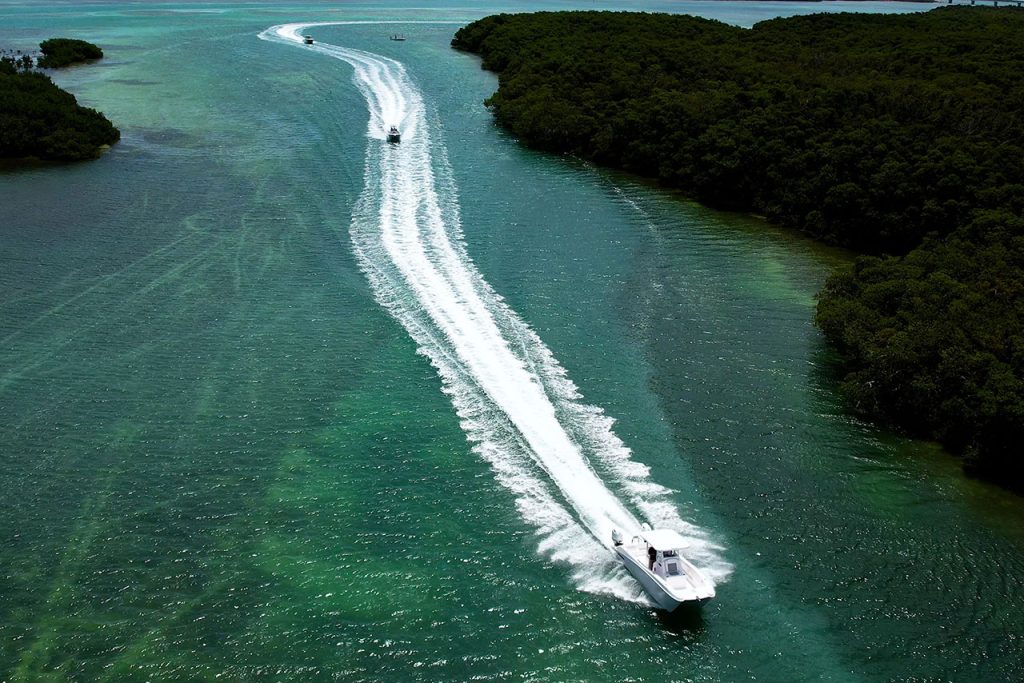 Shallow Draft
When traveling in "skinny" waters, The weight of the boat is distributed between two hulls providing access to areas that conventional hulls cannot reach.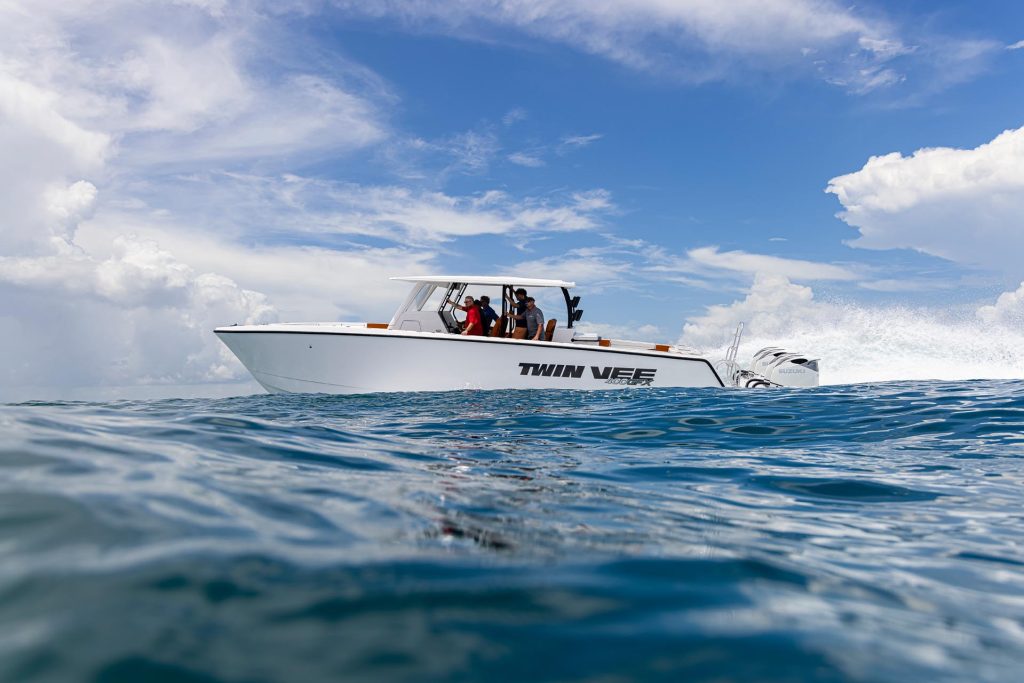 Greater Load-Bearing Capability
Loaded with maximum capacity, the self-bailing system on any size Twin Vee still functions as designed.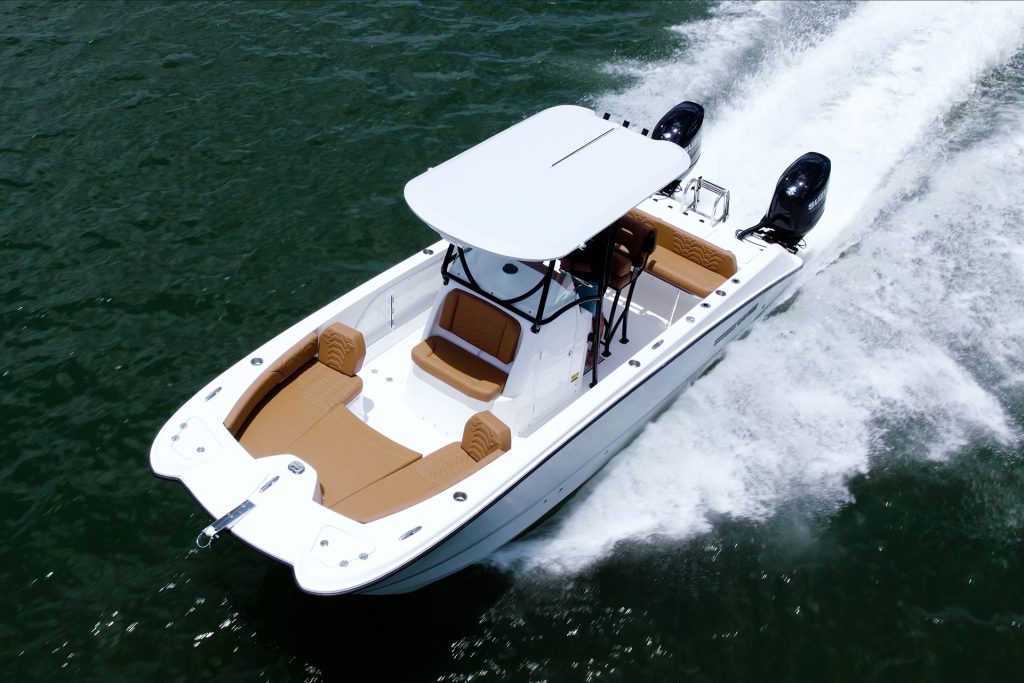 More Usable Deck Space
A Twin Vee's expanded deck area is relatively rectangular and allows for more usable deck space than monohulls.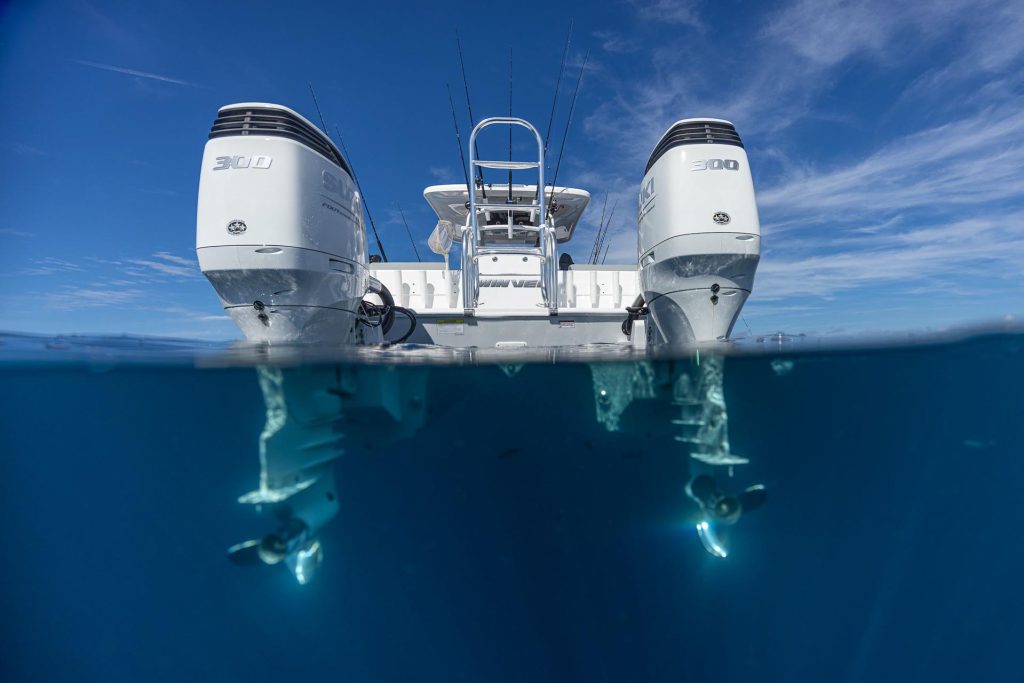 Single Engine Get Home Capability
Catamarans with twin motors do not need to climb toward the surface of the water with planing speed power to travel rapidly on a single engine.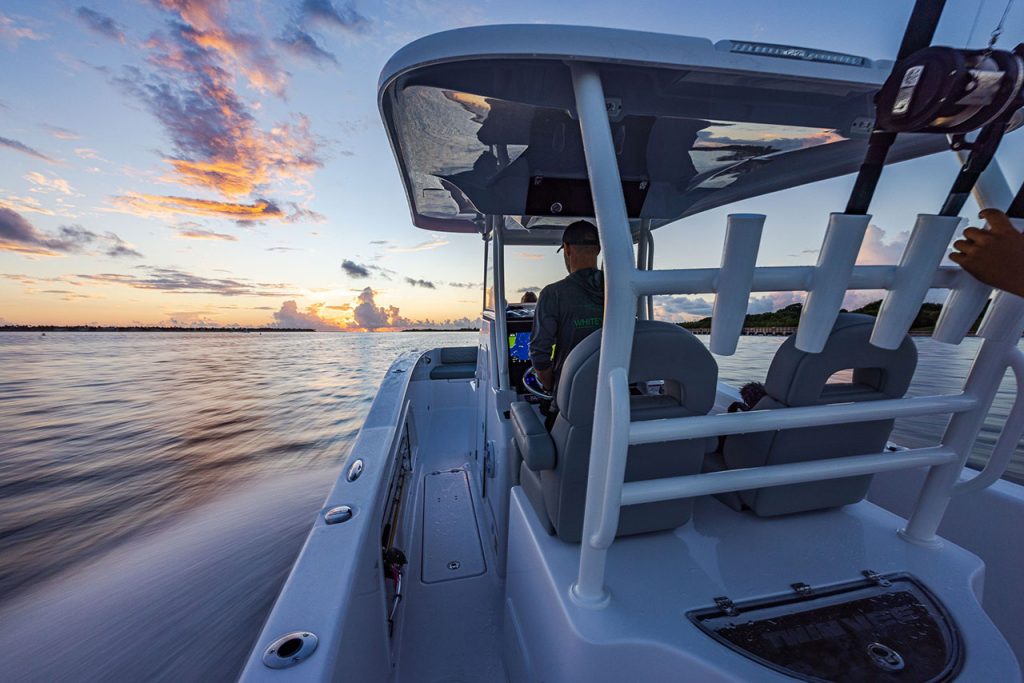 Minimum Bow Rise For Greater Visibility
A Twin Vee deck is parallel to the water at all speeds allowing you to maintain your line of sight and give greater visibility over the bow.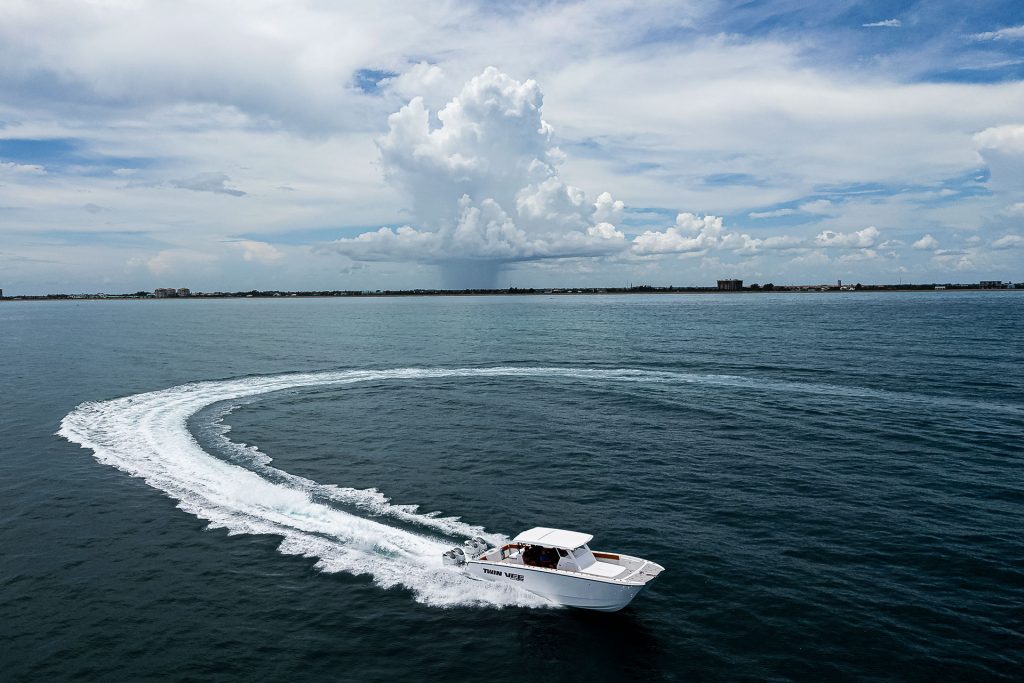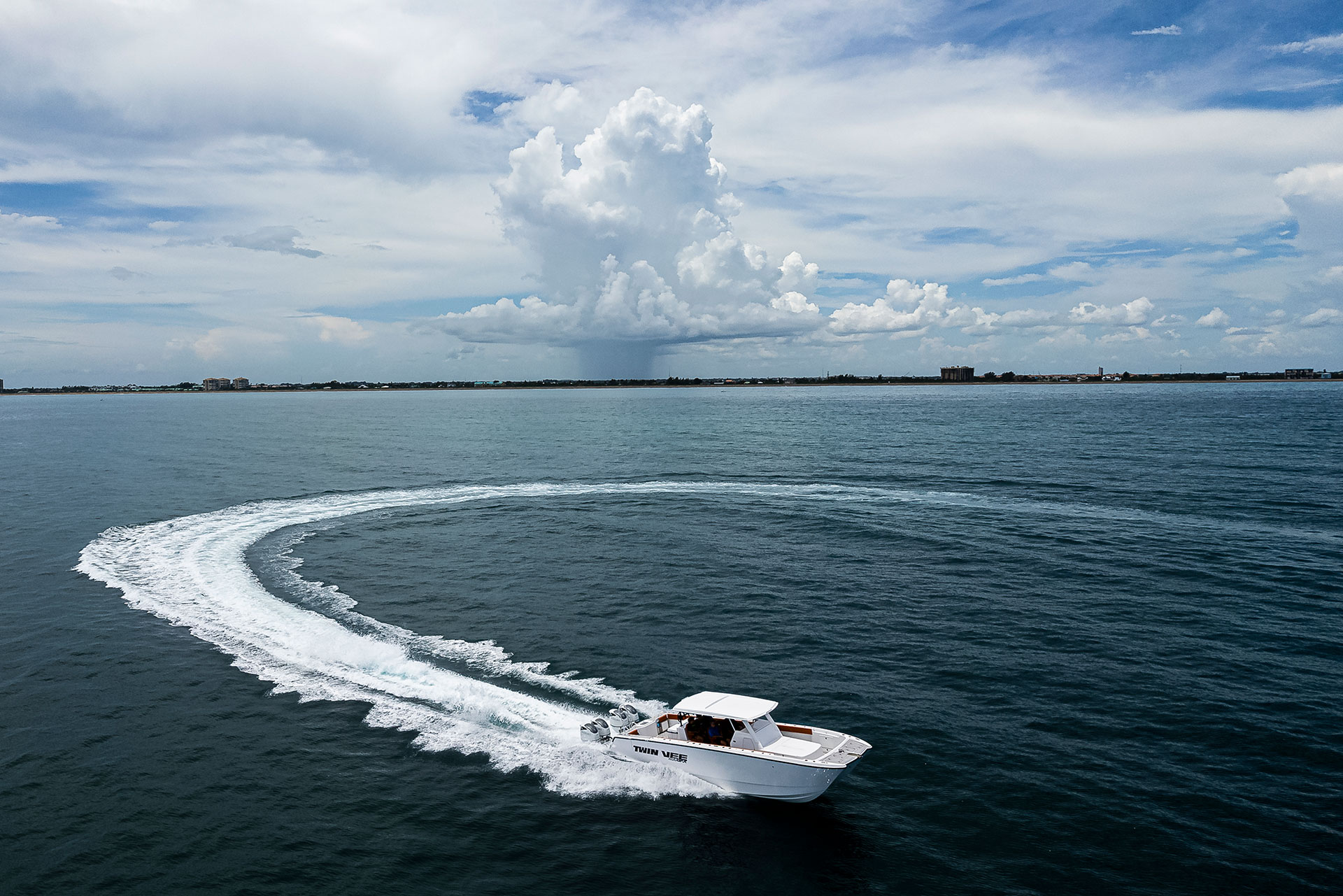 Docking And Maneuverability
With the extra separation between motors, you can cross-clutch the motors and turn in their own length.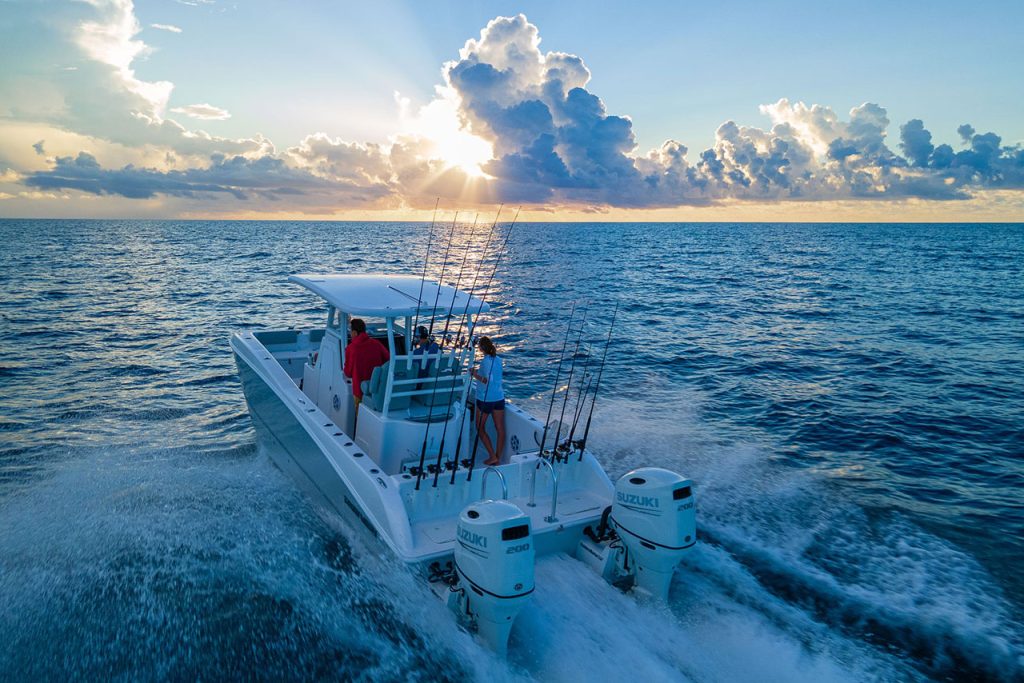 Smaller Wake At A Higher Speed
Twin Vee hulls do not produce big wakes at higher speeds like monohulls.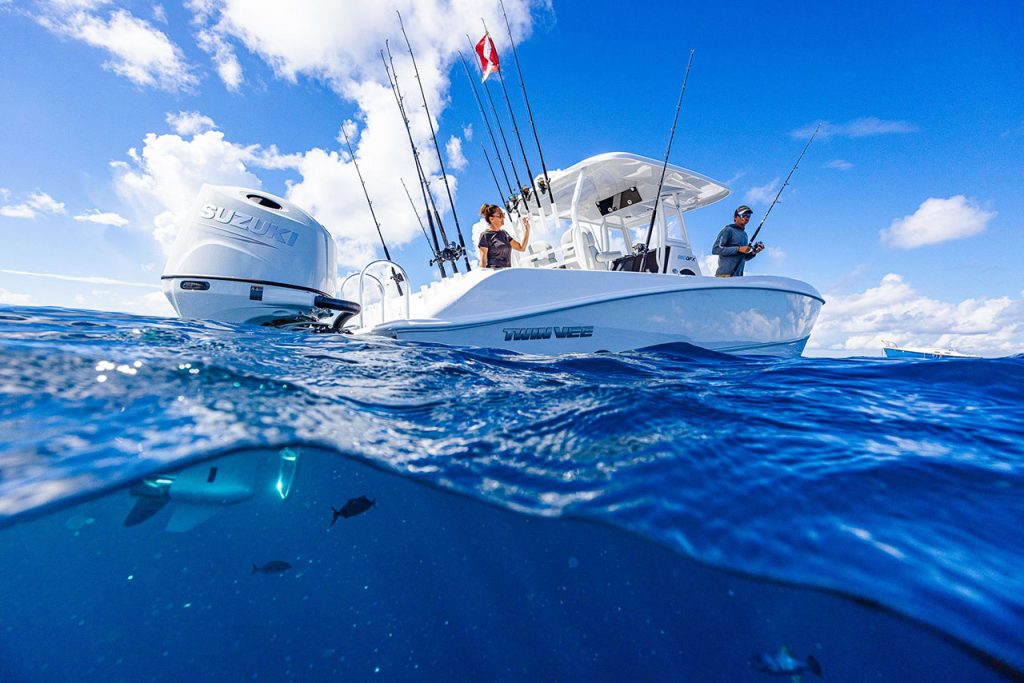 360° Of Fishability
Enjoy fishing without the extreme listing of a monohull.
---
These combined characteristics, incorporated into the classic Twin Vee stylish design, provides the high-quality experience and superior value our customers have come to expect. This is further proof that Twin Vee boats are indeed the "Best Riding Boats on the Water™".