Twin Vee PowerCats, Inc. – OceanCat Second Most Popular 26-Footer in Florida
FORT PIERCE, FL / ACCESSWIRE / June 22, 2018 / Twin Vee PowerCats, Inc. (OTC PINK: TVPC) today announced that according to Statistical Surveys, a market share data company dealing in the marine, recreational vehicle, powersports, trailer and manufactured housing industries, Twin Vee's 26-foot OceanCat is the second most popular 26-foot boat in the State of Florida. Joseph Visconti, President of Twin Vee Powercats, Inc. was proud of the result, saying "[o]ur team here at Twin Vee has worked tirelessly to produce the kind of boats that our customers dream of owning: reliable, stable, fuel efficient, affordable, and fun."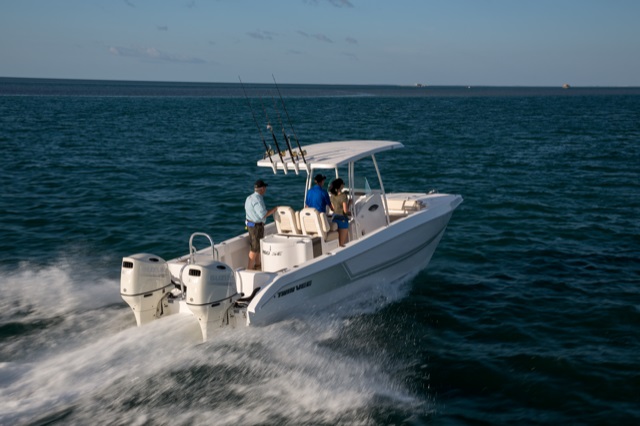 260 OceanCat SE in Action
Twin Vee's 26-foot OceanCats have long been the Company's most popular line of boats. According to the data released by Statistical Surveys, over the past two years, Twin Vee's 26-foot OceanCats have seen significant sales growth in Florida. In 2017, sales of the popular boat climbed 92% from the previous year. And so far in 2018, 26-foot OceanCats sales have already increased by 104% compared to 2017. "The success of our 26-foot OceanCats is a true testament to the hard work and dedication our staff possesses to produce the best riding boat on the water."
The information released by Statistical Surveys indicate that the Twin Vee 26-foot OceanCat is outselling other well-known mono-hull boat brands in Florida such as the Sea Fox 266 Commander, Cobia 261 Center Console, Pursuit C 260 Center Console, Sailfish 270 Center Console, and the 26-foot Crevalle Open and Bay models. "Twin Vee is focused on making sure that we offer boats that are renowned for their best-in-class design, features, and amenities our customers want without skimping on the quality. We have developed a true formula that we believe is the secret to our current success. A part of that formula is variety. Twin Vee prides itself in producing the perfect boat for every type of customer."
Twin Vee currently offers four different models of its 260 OceanCat: the Pro, GF, Exuma, and SE. Visconti states that "[e]ach model provides our customers with something different and provides them the opportunity to own the kind of boat they have always dreamt of:
The Pro is fully customizable. Everything from coolers, T-Tops, ladders, seating, and lighting, the 260 OceanCat Pro allows customers to craft the boat they want and leave the rest out.
The GF is the boat of choice for anyone that wants to "Go Fish". The OceanCat 260 GF takes full advantage of Twin Vee's dual hull by combining it with a deck plan focused on fishability and the features needed to bring in the big catch.
The locals in Great Exuma, Bahamas can be seen enjoying Twin Vee boats, which are perfect for navigating the many shallows and reefs, and yet can easily handle rough seas when tropical squalls blow up. The 260 OceanCat Exuma comes with a large Bimini top, bow rails and more versatile deck space – just how islanders like them.
The 260 OceanCat SE is packed with new standard features, like built-in molded fiberglass storage and seating, beautifully upholstered with top-quality marine cushions, that provide customers with a premium boating experience at an industry-busting low price.
"In addition to the variety of boats we offer, Twin Vee multi-hull power catamarans offer a smoother ride through rough seas compared to a mono-hulled boat, require less power and are more efficient than mono-hulled boats, has more useable deck space than a mono-hulled boat, and have a very shallow draft, that allows Twin Vees to cruise in shallow waters where a typical mono-hull would run aground," states Visconti, compared to the 26-foot OceanCat to the mono-hulled competition.
While pleased with the market share data, Visconti believes this momentum will propel Twin Vee forward in all facets of the Company's operations. "It is an exciting time for us. Twin Vee is heading into the future with tangible proof that we're making the kind of boats people want to own. We move into the second half of 2018 and our 2019 model year with renewed confidence in our abilities, our dealers, and our products."
For those interested in learning more about the Twin Vee 260 OceanCats, find your nearest Twin Vee PowerCats' dealer at www.twinvee.com.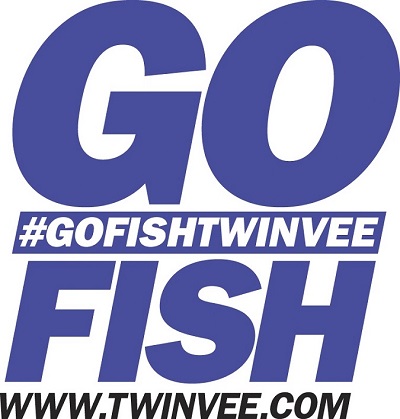 About Twin Vee PowerCats, Inc.
Headed by CEO Joseph Visconti and acquired March 2016, the Company was originally founded in 1994, the company designs, manufactures, and sells recreational and commercial twin-hull power boats under the Twin Vee brand name. Over the past 22 years, the company has concentrated on perfecting the high-speed twin-displacement hull design, also known as a "catamaran powerboat." For more information, go to www.twinvee.com or visit Twin Vee PowerCat, Inc.'s Facebook page.
Contact:
Joseph Visconti
info@twinvee.com
(772) 429-2525